Learn More
Michelle is employed by The Selkirk Record and is very active in Selkirk's Communities in Bloom committee. She is a Master Gardener and a member of the Selkirk & District Horticultural Club.
Michelle sits on the Selkirk Biz Board of Directors which has been successful in many business initiatives such as the Selkirk Biz Black Friday Weekend and Rodeo Days. Michelle has served on the board for Manitoba Communities in Bloom for the past two years.
Learn More
Jaime is a Landscape Horticulturist currently working at the Assiniboine Park Conservancy. He's worked in many areas of commercial & residential landscaping, horticultural retailing and a range of gardening projects across Manitoba, Ontario and Quebec.
After completing a Red Seal Certification for Landscape Horticulture, Jaime went on to obtain a Certificate in Horticultural Therapy through the Chicago Botanic Garden and Oakton Community College in Chicago. He currently serves as a board member for the Landscape Horticulturist Provincial Advisory Committee, where he helps to promote technical training and development for the Landscape Horticulturist trade.
In addition to his work endeavors, Jaime also volunteers with the Manitoba Nursery Landscape Association on the Professional Development Committee. Last year Jaime participated in the installation of MosaïCanada 150 in Gatineau, Quebec, an exhibition organized by Mosaïcultures Internationales de Montréal which had more than 1 million visitors in 2017. The event hosted more than 30 plant-based sculptures, representing the provinces and territories of Canada.
Learn More
Shirley served on the Rossburn council as a councillor for 10 years and Mayor for 11 years. While on council she dealt with many issues concerning trees, environmental and has an avid interest in Manitoba heritage. She was born and raised on a farm and has always loved nature and beauty around us.
Shirley serves on the Board of Directors for MB CiB and this is her second year as a judge.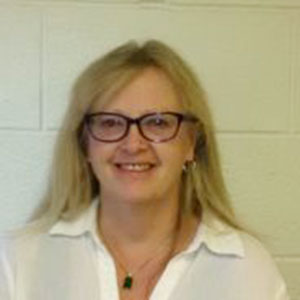 Learn More
Kelley has been gardening for 30 years. In 2015 her garden was on the Master Gardener and Nature Manitoba Garden Tour. She became Naturescape Certified by Fort Whyte which lead to a keen interest of birds, butterflies and native Manitoba trees, shrubs. and plants.
She helped with the design and plants at the Whyte Ridge Butterfly Garden which she manages today and was instrumental in choosing the native trees and shrubs which are along the Whyte Ridge Interpretive Trail.
Kelley resides in Lac Du Bonnet. She lives on 80 acres of mostly forest and her aim is to plant all native trees and plants to enhance her property and to make a habitat for bees, butterflies and birds. She is a Master Gardener, Naturescape Certified, Monarch Watch Certified, North American Butterfly Association Certified.
Learn More
Taylor Gyselinck owns and operates a business called The Flower Child, a seasonal greenhouse located in Selkirk, in the Home Hardware parking lot. This local greenhouse has Manitoba roots that reach back to the 1940's. Taylor's great-grandparents were the first growers for the North End Market, specializing in gladiolas and vegetables. In 1951 Taylor's grandparents Julie and Daniel took over and started the potted chrysanthemum movement in Winnipeg. The family succeeded in the Winnipeg market in South St. Vital and in the early 90's the third generation (Taylor's father, Richard) took over. After many successful seasons, Riverside moved north, enabling Richard, along with Taylor & her brother Terence to continue to grow amazing quality bedding plants and vegetables. The Gyselinck family is incredibly proud of their roots, and to be 4th generation growers. Taylor is also a licensed arborist and is passionate about Urban Forestry.
Learn More
Roswitha is a lifelong passionate gardener who enjoys her small yard and growing plants that require more of a challenge. She taught grades 1 – 8 in the Seven Oaks School Division for over 40 years.
Professional activities range from editor of Manitoba Math Journal and National Council of Teachers of Mathematics editorial panel. She has been on the executive of E.K. Garden Club, Manitoba Orchid Society, Manitoba Association of Math Teachers and the W.K. H.S. Autism committee for 7 Oaks School Division..
Presently Roswitha is serving as vice-president and public relations for the West Kildonan Horticultural Society.
Learn More
Kaaren is a formally trained Horticulturalist and Certified Arborist who started her career as an Estate and Base Gardener in Alberta. She has worked for many different garden centers, nurseries, and golf courses. Throughout her professional career, she designed residential, commercial and industrial spaces as well as indoor and outdoor playgrounds, horticultural therapy gardens and school yard naturalizations. Kaaren wrote a curriculum for using these spaces for the Ontario Government in which horticulture was used as a tool to work with street youth to aid in getting them off the street and back on track.
Kaaren spent many years working with Greenroofs and living walls, patented her own system and installed and maintained over 20 living roofs. She has been a consultant on hundreds of projects including the McCormick Building in Boston, where the green roof was used to phytoremediate (clean) the boiler water from a 1920s art deco building.
Today, Kaaren is the Director, Grounds for Assiniboine Park Conservancy where she is responsible for overseeing general grounds maintenance requirements including areas such as turf, urban forestry, snow removal, irrigation systems, custodial services, natural areas management, park amenities and waste management in the Park. She also manages the Park's environmental program and provide support to special events and Zoo horticulture including the landscape for the Journey to Churchill.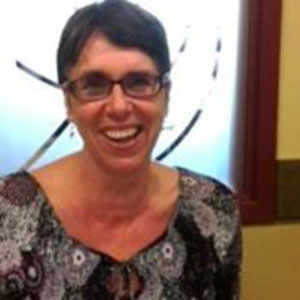 Learn More
Shawna belonged to the Killarney Garden Club for thirteen years and has been an active member of the Killarney Turtle Mountain Communities in Bloom for the past fifteen years.
She has been a Director on the Manitoba Communities in Bloom Board of Directors for 8 years and is thrilled to be working with such a dedicated and enthusiastic team. This is her eighth-year judging and she enjoys visiting the many Manitoba communities who share the same vision.
Shawna worked in health care as a Capital Planning Assistant. She acquired the skills necessary to be a planner/organizer and the computer skills for drafting the plant drawings and preparing the documents necessary for ordering the plant material for the town. Shawna has a keen interest in environmental issues particularly at the home level, focusing on what each person can do, one step at a time.
Shawna's hobbies and interests include volunteer work at her church, gardening, cooking, travelling and when she is south for the winter months she enjoys building houses in Mexico with her husband and gardening in a completely different climate.
Learn More
Wilbert (BSc Horticulture, MSc, PhD) specialized in Plant Breeding and Botany, Genetics and Nursery Management. He is the owner and manager of Jeffries Nurseries located 9 Kilometers south of Portage la Prairie.
He has worked with Agriculture Canada as a scientist and with the Morden Research Station. Wilbert is also a judge for the North American Lily Society.
Learn More
Hugh grew up in the nursery business. He obtained a B.S.A. (Hort) from the U of M and has managed Skinner's Nursery in Inglis, MB. Hugh completed a book, co-authored with Sara Williams, "Best Trees and Shrubs for the Prairies", published by Fifth House Publishing and has written a manual on Integrated Pest Management for Assiniboine College.
Hugh teaches a course in Nursery Crop Production in the Prairie Horticulture Certification program and has given numerous workshops on topics related to gardening and landscaping. He has served on the board of the MB Horticultural Association, was Chairman of Crocus Trail Inc and is currently on the Board of Directors for MB Communities in Bloom. Hugh has judged for several years at the provincial and national level for Communities in Bloom.
Learn More
Rebecca is currently a student at Red River in the Horticulture and Greenspace management specializing in medical monocropping. She has worked as a horticulturalist since 2010 and is currently with Shaluk Garden Solutions. She has volunteered with the inner city growing program, Mama Bear Clan and Got Bannock.
Learn More
Colleen Zacharias is a Certified Master Gardener and a graduate of the Prairie Horticultural certificate program (University of Manitoba).
She writes a weekly gardening column for the Winnipeg Free Press in Saturday's Homes section since 2010. As a gardening columnist, Colleen is committed to sharing relevant gardening information for cold-climate Prairie gardeners with an emphasis on sustainable best practices as well as to promoting Manitoba's thriving horticulture community.
Colleen is an active volunteer. She served on the Board of Friends of Assiniboine Park Conservatory/Gardens Manitoba from 2007-2014 (including a four-year stint as Newsletter Editor) and served as a member and Co-chair of The Prairie Garden Committee (2007-2014).
Colleen also organized a trade show and educational event, Gardening Saturday, from 2007-2014.
Colleen volunteers as a judge for the International Master Gardener Conference Search For Excellence program (2011-present).
Colleen advocated for the return of the Master Gardener program in Manitoba and is a founding member of the Manitoba Master Gardener Association, serving as its Co-chair from 2011 to 2019. She is a member of the MMGA Education Committee.
She serves as the provincial representative for Canada's Garden Days (2015 to present) and is a Board member with Trees Winnipeg.