The judges utilize an evaluation form with six criteria. These include activities of the municipality, business and institutions, residential, as well as the overall community involvement in each of the criteria listed above.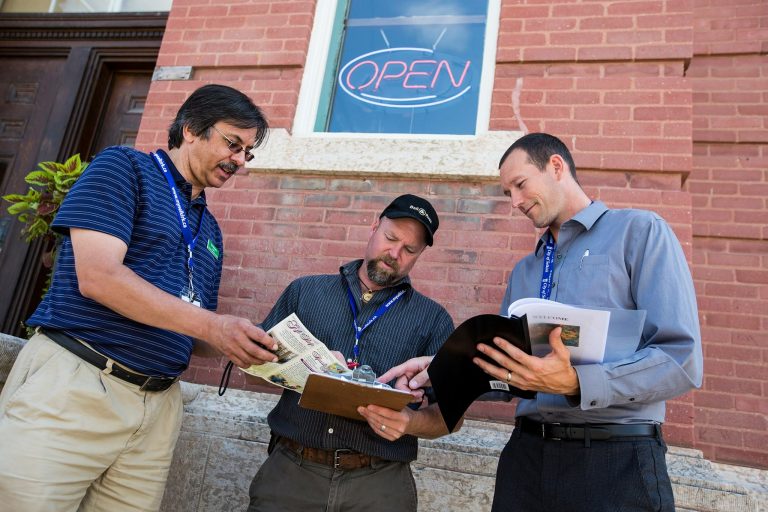 Judges Don Budinsky and Jason Bell with City of Selkirk representative
The Evaluation Form Categories
Tidiness Effort: Maintenance of buildings and structures, removal of litter, weeds and graffiti
Environmental Action: Waste reduction, sewage disposal, recycling, composting, integrated pest management (IPM) and water conservation
Heritage Conservation: Efforts to preserve built heritage; natural and cultural heritage
Urban Forestry: Existence of long and short term planning, by-laws and standards for planting suitable trees, appropriate care practices
Landscaped Areas: Community efforts to make plants an element of surroundings; colour, texture, regional suitability, native species and maintenance
Floral Displays: General beautification with beds, containers and ornamental displays
See the Community Participation Guide for more information on the evaluation form.